City v. State: Austin Defends Mask Mandate Against State Attorney General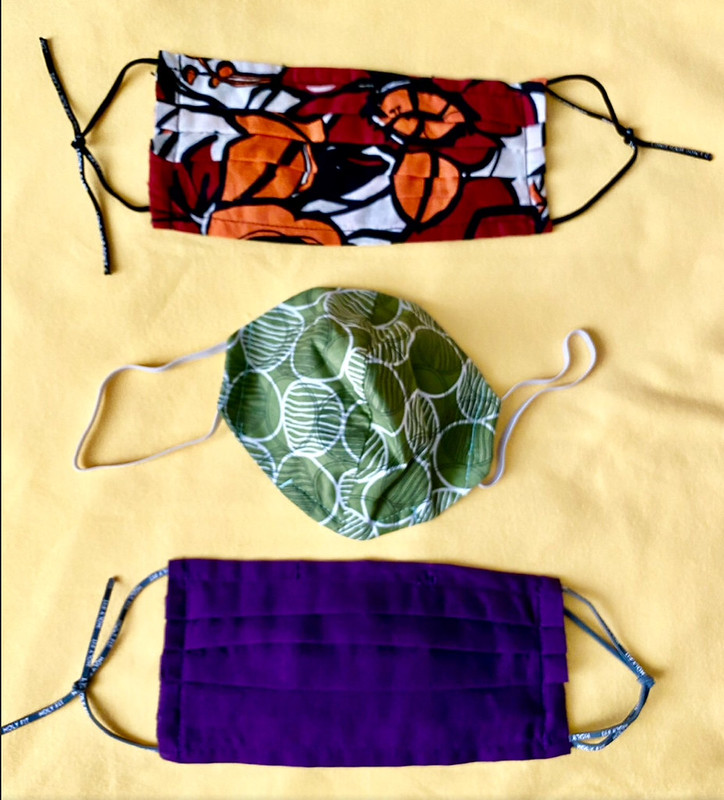 Josie Wexler, CLS '22
As COVID-19 began to spread, governors and local officials started to publicly disagree on restrictions. Governors in many states, including Florida, Georgia, and Mississippi, released orders meant to supplant local orders.[1] This trend has continued throughout the pandemic. In New York, when Mayor de Blasio announced a plan for closures in certain parts of Brooklyn and Queens, Governor Cuomo stepped in to overrule him and announced a new plan.[2] Cuomo's broad emergency powers, granted by the New York Legislature, preempted de Blasio's authority on certain issues, including lockdowns.[3] In most states, state law creates a similar balance of power between the governor and local officials during the pandemic.[4]
The easing of COVID-19 restrictions is once again calling attention to these conflicts. A number of states have ended their statewide mask mandates, but not all local officials want to do so. In Texas, state officials and the local officials of Austin and the surrounding Travis County are in the midst of a legal battle over a mask mandate. Texas Governor Greg Abbott announced the end of his state's mask mandate in early March 2021. His Executive Order forbids "any jurisdiction" from requiring individuals to wear a mask unless a certain hospitalization threshold is reached.[5] Nonetheless, officials in Austin and Travis County continued to require masks.[6]
Despite pressure from the Texas Attorney General Ken Paxton to end the mandate, local officials refused to back down. Attorney General Paxton then filed suit.[7] Travis County Judge Lora Livingston initially denied the State's request for a temporary restraining order, setting a hearing date for two weeks later.[8] At the hearing, the State argued that the Texas Disaster Act, which gave the Governor authority over the crisis response and his orders "the force and effect of law," superseded the conflicting local mandate.[9] Local officials argued the Texas Health and Safety Code, which allows local officials to adopt public health measures, was not preempted under the Act.[10] Judge Livingston declined to grant an injunction, expressing skepticism that the Governor's authority under the Act gave him overriding authority.[11]
Attorney General Paxton is expected to appeal,[12] and it seems likely that he could eventually win. The Texas Supreme Court previously overturned rulings from lower courts that allowed Austin and Travis County to prohibit dine-in service at bars and restaurants on New Year's Eve, a restriction in conflict with an Executive Order allowing such service.[13]
As restrictions ease and people "return to normal," it is likely that the disagreements between governors and local officials will continue. The pandemic has highlighted these issues, and it may have long-lasting repercussions on the balance of power between state and local authorities.[14]
[1] Sheila R. Foster, As COVID-19 Proliferates Mayors Take Response Lead, Sometimes in Conflicts with Their Governors, The Georgetown Law Project on State and Local Governmental Policy and Law, https://www.law.georgetown.edu/salpal/as-covid-19-proliferates-mayors-take-response-lead-sometimes-in-conflicts-with-their-governors/ (last visited Mar. 23, 2021). For a further discussion of how the balance between state and local governments work, see id.
[2] Jesse McKinley, & et al., How a Feud Between Cuomo and de Blasio Led to a Chaotic Virus Crackdown, N.Y. Times, (Oct. 12, 2020), https://www.nytimes.com/2020/10/12/nyregion/cuomo-coronavirus-orthodox-shutdown.html.
[3] See NY Legislature Votes to Repeal Cuomo's Pandemic Emergency Powers, NBC New York (Mar. 5, 2021), https://www.nbcnewyork.com/news/politics/ny-legislators-poised-to-remove-gov-cuomos-pandemic-emergency-powers/2925931/.
[4] See Foster, supra note 1.
[5] Tex. Executive Order No. GA-34 (Mar. 2, 2021), https://open.texas.gov/uploads/files/organization/opentexas/EO-GA-34-opening-Texas-response-to-COVID-disaster-IMAGE-03-02-2021.pdf.
[6] Audrey McNamara, Texas Attorney General Sues Austin for Refusing to Lift Mask Mandate, CBS News (Mar. 12, 2021), https://www.cbsnews.com/news/mask-mandate-ken-paxton-texas-attorney-general-sues-austin-for-refusing-to-lift/.
[7] Attorney General Ken Paxton (@KenPaxtonTX), Twitter (Mar. 11, 2021, 3:25 PM), https://twitter.com/KenPaxtonTX/status/1370108518104174600.
[8] Jordan William, Judge Sides with Austin in Texas Mask Lawsuit, The Hill, (Mar. 12, 2021) https://thehill.com/homenews/state-watch/542990-judge-sides-with-austin-in-texas-mask-lawsuit?rl=1.
[9] Chuck Lindell, Judge Allows Austin Mask Mandate to Continue, Rejecting Texas AG Ken Paxton's Arguments, Austin American-Statesman (Mar. 26, 2021), https://www.statesman.com/story/news/2021/03/26/austin-mask-mandate-continues-texas-ken-paxton-rejected/7011102002/.
[10] Id.
[11] Connor Perrett, A Judge Ruled Austin Can Continue to Enforce Mask Mandate After the Texas Attorney General Sued to Stop It, Business Insider (Mar. 27, 2021), https://www.businessinsider.com/austin-mask-mandate-judge-sides-against-texas-governor-2021-3.
[12] Id.
[13] Nadia Chaudhury, How the State of Texas Worked to Block Austin's New Year's Dine-In Curfew, Eater (Jan. 5, 2021), https://austin.eater.com/2021/1/5/22213624/austin-nye-dining-curfew-blocked-texas-state-coronavirus.
[14] See Richard Briffault, The Challenge of the New Preemption, 70 Stanford Law Review 1995 (2018) for a discussion of how state preemption over local law has changed in the last decade.