Universities May Face Liability for Policies of "Deliberate Indifference" to Sexual Misconduct on Campus, Ninth Circuit Rules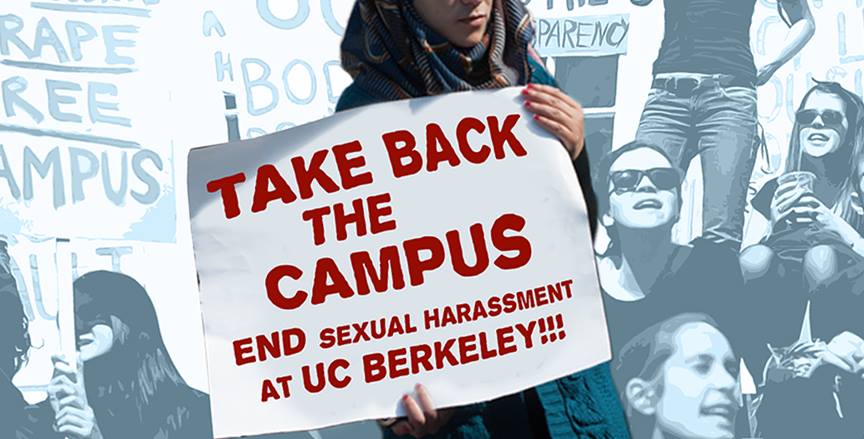 Susannah Price, CLS '21
On January 30, 2020, the Ninth Circuit issued a decision that may usher intense scrutiny of universities' past and present practices for addressing sexual misconduct on their campuses.
In Karasek v. Regents of the University of California,[1] three former students who were sexually assaulted while undergraduates at the University of California, Berkeley (Berkeley), sued their alma mater, asserting two theories of liability under Title IX of the Education Amendments Act of 1972 (Title IX).[2]  First, they alleged that Berkeley failed to adequately investigate and respond to their individual reports of sexual assault. Second, they alleged that Berkeley cultivated "a general policy of deliberate indifference to sexual misconduct" against female students that created a "sexually hostile environment" and increased the risk that they would be sexually assaulted.[3] This latter theory of deliberate indifference is known as a "pre-assault claim" due to its reliance on events that occur before the assault in question.[4] The Ninth Circuit affirmed the district court's judgment in favor of Berkeley with respect to the plaintiffs' individual assaults, but vacated its dismissal of the pre-assault claim and remanded for further proceedings.[5]
In holding that pre-assault deliberate indifference is a cognizable theory of Title IX liability, the Court explained that a school need not have had actual knowledge of a specific assault for liability to attach when that school's official policy violates Title IX.[6] Thus, rather than zeroing in on a school's response to a particular report of sexual assault, pre-assault claims allege that a school's policies and practices, in general, contribute to the occurrence of sexual misconduct by failing to adequately prevent it.[7] According to the Court, a pre-assault claim should not be dismissed if the plaintiff plausibly alleges that: "(1) a school maintained a policy of deliberate indifference to reports of sexual misconduct, (2) which created a heightened risk of sexual harassment (3) in a context subject to the school's control, and (4) the plaintiff was harassed as a result."[8] The Court did not provide further guidance as to what conditions would satisfy this standard, but rather left it to the district court to determine on remand.[9]
Despite the Court's reassurances that universities are not required to "purge" their campuses of all sexual misconduct or "guarantee[] the good behavior of [their] students," Karasek has serious implications for universities in the Ninth Circuit. Some predict that this decision will cause previously adjudicated Title IX complaints to face more exacting inspection.[10] For example, since Karasek establishes a framework that focuses on policies prior to the occurrence of sexual assault, plaintiffs bringing pre-assault claims will likely seek to introduce the details of past complaints as relevant to proving their own cases.[11] Attorneys representing educational institutions worry that this, in turn, may raise privacy concerns and increase the scope and cost of discovery.[12]
While the precise outcome remains to be determined, this ruling gives new hope to victims of sexual assault on college campuses.[13] Karasek is expected to incentivize Berkeley and other universities across the Ninth Circuit to ensure prompt and effective responses to future allegations, provide preventative training opportunities for students, and assess the overall climate of their campuses with respect to sexual misconduct.[14]
[1] Karasek v. Regents of the Univ. of Cal., 2020 U.S. App. LEXIS 2933, *1 (9th Cir. Jan. 30, 2020).
[2] Id. at *4.
[3] Id.
[4] Id.
[5] Id.
[6] Id. at *38-39.
[7] Id.
[8] Id. at *39-40.
[9] Id. at *45.
[10] Susan D. Friedfel and Jason A. Ross, University's Handling of Students' Pre-Assault Complaints of Sexual Misconduct Open to Title IX Claim, Nat'l L. Rev. (Feb. 14, 2020), https://www.natlawreview.com/article/university-s-handling-students-pre-assault-complaints-sexual-misconduct-open-to.
[11] Id.
[12] Id.
[13] See Press Release, The Zalkin Law Firm, The Zalkin Law Firm Secures Landmark Ruling in Title IX Sexual Assault Lawsuit Against University of California Berkeley (Feb. 3, 2020), https://www.pr.com/press-release/804817.
[14] See id. See also Paige Hoster Good, Across Campus: Title IX 'Pre-Assault' Claims May Increase Liability for Universities, McAfee & Taft (Feb. 24, 2020), https://www.jdsupra.com/legalnews/across-campus-title-ix-pre-assault-97179/.